I'm so excited that it's my turn for the 2014 Quilt Doodle Designs BOM Blog Hop Day!!! Have you been checking out all the super fun quilts on this blog hop? Thank you, Cindy, of
Quilt Doodles for such a fun pattern and for guiding us through each design each month. What a fun quilt!
No new fabrics were purchased in the making of this quilt. It was a fun scrap buster for me. The backing fabric I purchased from my local quilt guild for $1 per yard over a year ago.
Another fun thing about this quilt is that my quilty BFF,
Julianne of Quilting with Calicos blog,
and I chose to do it together. We've only met through QA's and blogs, but doing things like this makes the distance from Ohio to California much closer.
I just love all the random, scrappy goodness! 2.5" squares rock! The snowmen have button eyes.
I used my Circle Lord
Egyptian Eye
template board for the quilting. This little steamy heart applique swirl is one of my favorite details.
The red door was perfect for the little cabin.
Before all the binding was sewn to the quilt it had already been claimed by our 7-year old. He's so proud of HIS new quilt.
The back of the quilt isn't very exciting. I got this reindeer print at our local quilt guild sale for $1 per yard.
January 24th
January 25th
January 26th
Kathy -- Kathy's quilting blog (You are here).
Debra - My Life Is A Stitch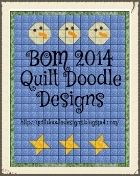 Also, remember that there is a 2015 Quilt Doodle Designs BOM too!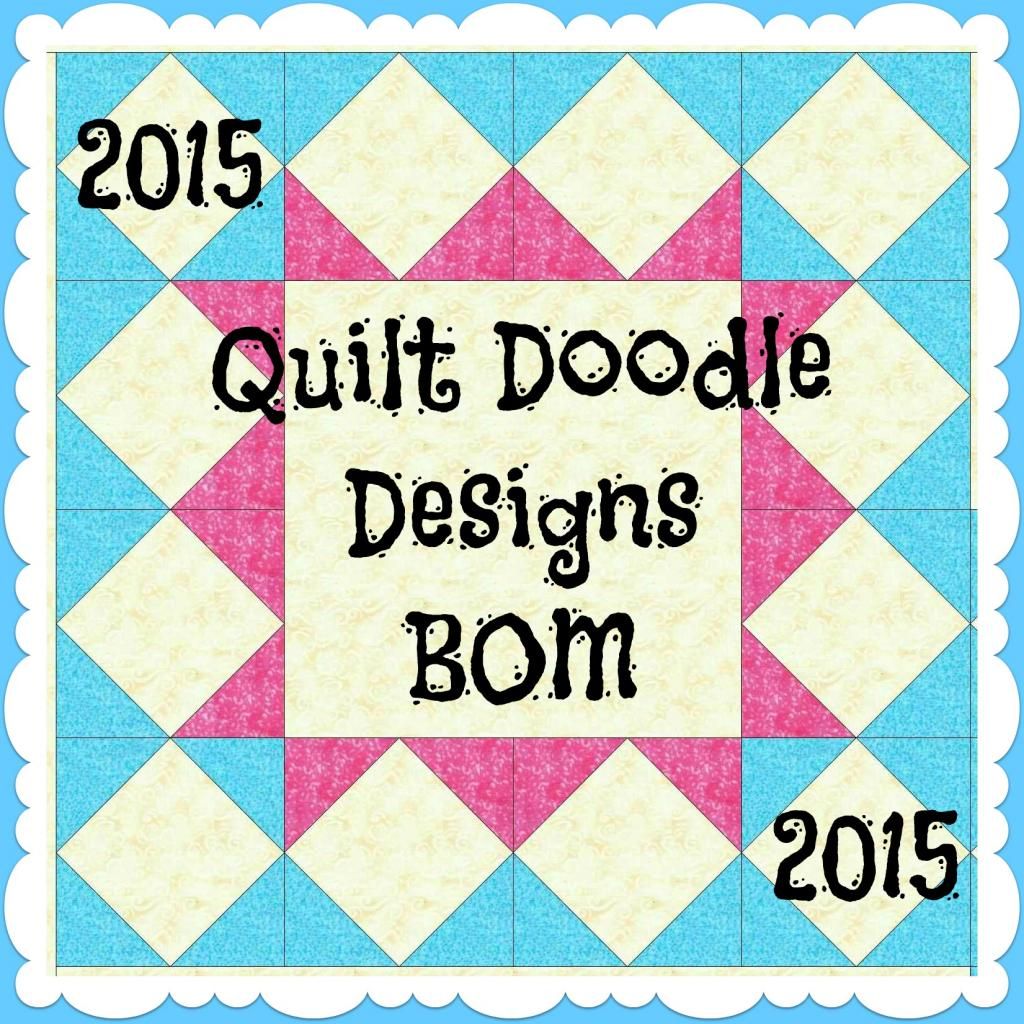 Cindy is nice enough to share her patterns and designs with us for free during the current month of that block. After that it's just a small fee for the block.
I'm excited to complete Goal #4 of the quilts that I set as my Q1 FAL goal. Yeah me! You can see all of my goals
on this blog post.