Here are my three Christmas socks (stockings) blocks for July for the 2016 Quilt Doodles BOM. My whole quilt is being done in scrappy blues.
Check out the fun others created at the Flickr
site.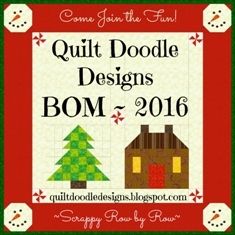 I'm linking up at Em's Scrap Bag. Check out what other scraps are being used during Em's
Moving it Forward
. Monday.