This weekend I finished the five reindeer for the Quilt Doodle Designs 2016 BOM. You can find more info on Cindi's blog,
Quilt Doodle Doodles.
I am going to go with all blue scraps for the quilt this year. I love using up those scraps!
Hopefully another herd of deer will be showing up soon on the
Flickr group
as well!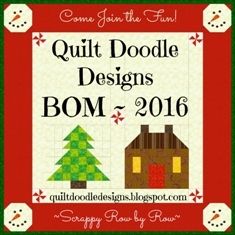 I'm also linking up with the RSC16 on Angela's blog,
SoScrappy.
Love the blues in January!