Tiny pinwheels are being made for my scrappy blues Quilt Doodle Designs BOM. Can you believe that I finally ran out of a certain fabric? Yes, that white background is gone. Off to find another WOW scrap(s) so that I can make some more. I worked on these blues during the "blue" months this year. Time to get the last BOM part finished.
These little things are only 2.5" (2" finished in the quilt!) Luckily I have some help!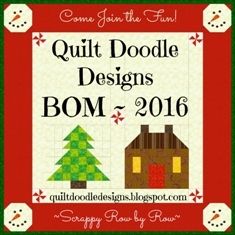 I've been using up those scraps! Here's some of my other scrappy blue blocks for this BOM:
I'll be putting all eyes and things on after the quilting is finished! The santas look silly without faces right now.